All types (individual, couple, and multi-partner) of therapy services with the exception of group therapy services are scheduled for four initial sessions before we commit to being in a psychotherapeutic relationship with one another. As a human, I have blind spots and I consider it unethical to enter into a therapeutic relationship with you if I am triggered by any content discussed or shared during our four times together. If we are not a fit, I will share my concern with you openly and honestly as well as provide you with referrals for you to investigate further to ensure your best interest is a priority as you engage in this profound journey inward.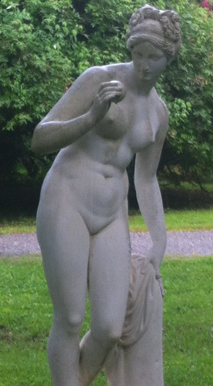 The first of the four sessions will involve completing a battery of questionnaires that provide us with an objective assessment of you and/or you and your partner or partners. I find this practice to be very helpful in order for us to have an objective baseline that we can use with goal setting or to track changes over time that are less biased that either one of us. At the initial session, we will also discuss what is different about now that seeking services for your concern became an option, what attempts to change have already been made and the outcomes of those efforts, and begin to identify and/or refine what areas you would like to see change in your life. We will close this time together discussing what it is like for us to be in the room together.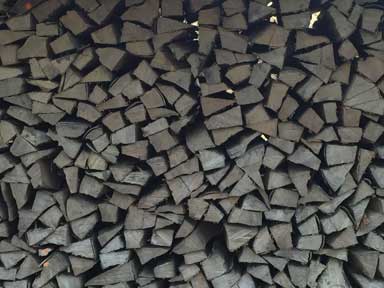 At the second session, I will provide you with the results and interpretation of the questionnaires completed in the initial session. We will explore more deeply what brings you to address your concern now and what factors you have identified that contribute to your present concern. Again, we will close with discussing what it is like to share this time together.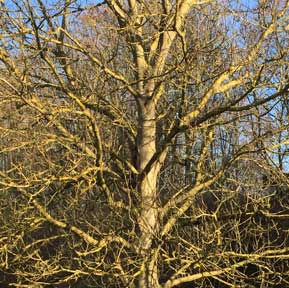 At the third session, we will delve even deeper into beliefs about the presented concern or concerns, duration of your concerns, identify any life changes that are impediments to change, and close with discussing our experiences of one another.
At the fourth session, I will present you with a comprehensive picture of your presenting concern(s), suggestions for change, and support you identifying priorities and goals. We will close this session determining whether we will enter into this authentic therapeutic relationship. I will express to you directly ways that I experience you, you in the room, and what may be challenges if we choose to enter into therapeutic relationship. Check out Client Agreement here to learn about scheduling, fees, and other important information.
Group Therapy Services
There are two types of group services offered at Sexual Life Improvement, PLLC. Closed or Open groups are offered as either time-limited groups or ongoing process groups. Time-limited groups are groups that are for a defined number of weeks whereas ongoing process groups are just that 'ongoing', there is no defined timeframe for the group duration.
Closed group means that once the group begins no new members will attend without discussion and agreement among all group members regardless of whether the group is time-limited or ongoing. Closed groups are confidential groups where there is an overt commitment by all participating members to be accountable for their experiences, agree to take risks, and respect all members privacy. Closed groups further understanding of self, self in relationship to other, address concerns in life with the honest support of others while also being a place to practice new skills and ways of being relational, emotional, and vulnerable with and in the presence of others.
Open groups provide support in areas of life such as death, including the death of a pet, diagnosis, addiction and many many more that are central to one's quality of life. Members are free to come and go as they please, there is no contract or commitment to regular attendance. While members are encouraged to respect the privacy of those in attendance there is the risk of a breach of confidentiality. Check out SLI Group Therapy Overview HERE to learn more about group and group process.
Testimonies
"As a pelvic floor physical therapist, I have been working with Shelley Imholte for over 10 years.  She is professional, knowledgeable and caring.  Shelley is considered a leader in counseling by the Austin Sexual Health Community.  She is constantly thinking of new ways to connect and help her clients achieve their goals.  In addition, she cares about each one of her clients and wants the best for them.  Shelley is always one of the first people I recommend my patients to for counseling.  In addition, Shelley is someone I can discuss difficult cases with and I always learn from her.  The Austin Community is lucky to have her. "
~Kimberlee Sullivan, PT, DPT, WCS, BCB-PMD.
 "Shelley Imholte has been a speaker on multiple occasions for various organizations within the cancer community including Cancer Rehab Austin (CRA). Her advanced expertise in sexual health and relationships within the specialty of oncology is a rare and important focus. At CRA one of our goals is to educate on how to reduce the impact of cancer on a person's life with a focus on mind, body, and soul. The discussion of how cancer treatment impact's a person's sexual function, intimacy, and relationships is one that is lacking within the general medical community. Shelley helps fill this void through informative, dynamic, research based, and approachable educational seminars. I am appreciative of our collaboration and what she has offered for our cancer community and my clients to assist in the healing process during and after cancer treatment."
~Dr. Angela Wicker-Ramos PT, DPT, CLT-LANA
Cancer Rehab Austin
"I feel extremely lucky to know Shelley Imholte. Recently, she led an audience talk-back for a play I directed and the way she combined her expertise on masculinity and sexuality with the cultural themes of the play was brilliant. She is a very generous and insightful therapist. A treasure for Austin!"
 ~Jason Phelps
Director, Capital T Theatre Company
"I had the pleasure of speaking with Shelley Imholte regarding sexual dysfunction at a monthly Breast Cancer Support Group meeting. I cannot say enough good things about Shelley! She delivered a well-prepared and highly educational talk, on what some may consider an uncomfortable topic, in a way that put the audience at ease. She has a natural way of connecting with her audience allowing them to feel safe engaging in group discussions, which further enhances the learning opportunity. I personally learn from Shelley every time I am around her and would highly recommend attending any of her presentations!"
~Angela Dobinsky, DPT at Sullivan Physical Therapy